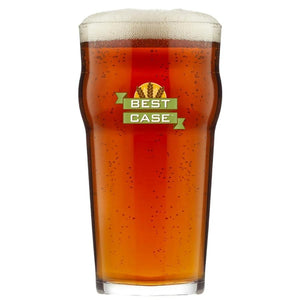 Scottish Ale All Grain Kit
Hopback Homebrewing Supplies
Regular price $33.00 $23.00 Sale
Scottish Ale
This traditional Scottish classic accents malt over hops. It also gains a touch of smokiness from peated malt.
This deep, traditional Scottish classic is similar to an English bitter with the accent more on malt than on hops. This example displays a slight smokiness due to the addition of a small amount of peated malt. It is sometimes called "80 Shilling" in reference to the amount of tax they used to pay on a barrel. Serve at cellar temperature.
Makes 23 Litres!
Best Case is a complete  recipe, containing malt extract, crushed grains, steeping bag, hops, yeast and priming sugar. With easy to follow instructions, it has never been easier to brew your own delicious craft brew. All you need is a pot and regular fermenting equipment.
Become your own Brew Master and taste the difference that fresh ingredients make.