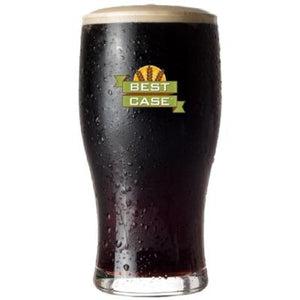 Piccadilly Porter Ale All Grain Kit
Hopback Homebrewing Supplies
Regular price $39.50 $32.50 Sale

Best Case is a complete beer recipe, containing crushed grains, hops, yeast and priming sugar. With easy to follow instructions, it has never been easier to brew your own delicious craft beer. 
Become your own Brew Master and taste the difference that fresh ingredients make.
Piccadilly Porter All Grain
Serve cool O.G. 1.048-52 F.G. 1.012-16 Approx. 4.7% alc./vol Approx. IBU's 20
(OG Based On 75% Brewhouse Efficiency)
Makes 23 Liters!
*Estimated alcohol contents for Best Case beer assume you are adding the priming sugar at bottling (which contributes approximately 0.3% alc./vol.)