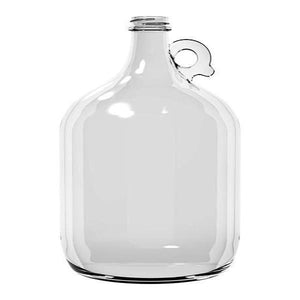 Clear Glass Jug - 4 Litres (1 Gallon)
Hopback Homebrewing Supplies
Regular price $10.79 Sale
Glass Jug - 4 litres or 1 gallons 
Capacity: 128 oz (1 US G) (3.8 lt.)
Cap Size: 38mm poly seal
Caps Not Included
Finger handle for easy carrying and pouring.
FDA compliant.
Pallet Pattern: 72 Cases of 4
This jug is excellent for drinks, beverages, chemicals and more. Glass offers excellent strength, weight, and compatibility for materials that cannot use plastic containers.
Product of the United States
if using an airlock a #6 bung is the correct size for the opening.